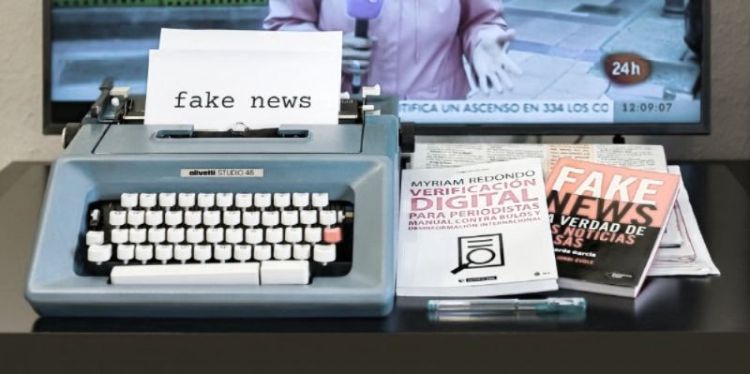 BACKGROUND
Does drinking bleach and eating boiled garlic cure you?
Check your facts! The Internet and social media have changed the ways citizens access and engage with news. Many people turn to online media to get the information they want (European Commission, 2018). But one of the problems that online media come with is disinformation and fake news, as they may have severe consequences and can cause public harm, threaten democracy, and affect people in making decisions. The exposure of citizens to large-scale disinformation, and false information, is a major challenge for Europe.
According to a Flash Eurobarometer study (Fake News and Disinformation Online) 37% of the respondents believe that they come across fake news every day or almost every day. A large majority of respondents think that the existence of fake news is a problem in their country, at least to some extent (85%). Additionally, many Europeans (71%) are at least 'somewhat confident' that they are able to identify fake news or disinformation, only 15% say they are very confident. While fake news and disinformation has been a problem for several years now, after the breakout of COVID-19, the amount of fake news has increased substantially, creating serious consequences to public health. Some examples can be found in the so-called cures that affected a lot of people and made them harm themselves, such as drinking bleach, eating garlic, wearing warm socks and spreading goose fat on one's chest. Based on these facts, we can conclude that fake news and disinformation can create several behavioral patterns and affect someone's decisions. In fact, some studies have shown that exposure to fake news can subconsciously alter people's behavior and affect their decision-making.


Those who are more likely to be affected by fake news are adults over 55 years old, as they are less confident in their ability to identify fake news in comparison with younger adults. At the same time, European Commission has launched intervention programs such as the #SaferInternet4EU Campaign which are targeted at schools, while many studies show there is a need to target older people.


OUR GOALS AND APPROACH
- Raise awareness about intentional disinformation and fake news

- Assist adults in detecting and coping with fake news and disinformation online
- Support adult educators in developing innovative training approaches to adults (those aged 55+), adult trainers

By providing the Break the chain project's results, we can enhance adults' media literacy skills and support adult educators in developing innovative training approaches and improve their competencies and knowledge in the topic of fake news.
Three ways of achieving it:
-

Training Manual

: for adult educators
-

Web Application:

for adults/seniors
-

Dynamic Demonstrator

: an e-learning platform for adult educators and adults